- Our Mission -
To reduce disparities in access to education and health.
The Molina Foundation is a national nonprofit organization focused on reducing disparities in access to education and health.
Since its inception in 2004, The Molina Foundation has worked with more than 2,500 organizations and schools towards this end, donating over 4 million books and hosting workshops and programs for educators and families.
The Molina Foundation works hand-in-hand with community-based organizations in vulnerable communities. We partner with preschool programs, clinics, schools, family service organizations, churches, and other civic organizations serving low-income and at-risk families.
We have a special focus on working with organizations which are making measurable impact in the lives of children and families.
A Letter From Our Founder
Martha Molina Bernadett, M.D., MBA is the President and CEO of The Molina Foundation. As a family physician, Dr. Bernadett understood the importance of literacy and education in overcoming health disparities and, together with her husband, formed The Molina Foundation in August 2004.
Celebrating a Year of Amazing Growth
Dear Friends,
It was a time of diverse accomplishment and steady growth for The Molina Foundation during 2016. As we chart our course for this year, I want to share with you four major areas of success last year:
More Books.
Our national distribution campaign resulted in the delivery of over 1 million new children's books to high-need communities in 26 states, with festive reading events held in a dozen locales nationwide.
Even More Help.
We received generous assistance from our growing network of wonderful corporate partners in support of our work. We'd especially like to thank our major donor, Molina Healthcare, and all of their employees for their dedication to our mission. And speaking of true dedication: we were the recipients of more than 5,000 hours of help from our network of volunteers — a total that is 125 percent more than 2015!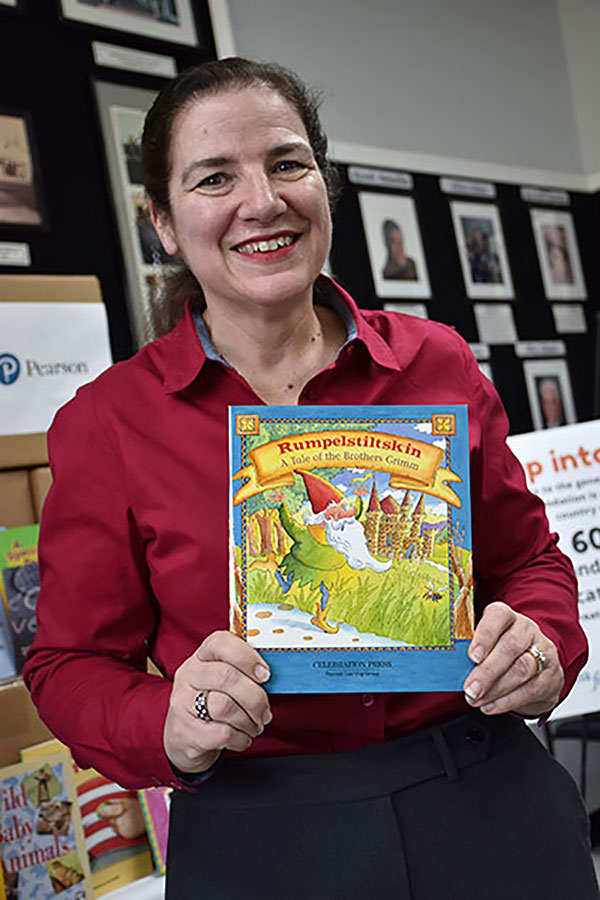 Reaching Our Readers.
More than 7,500 children nationwide participated in The Molina Foundation's literacy and health-focused activities featuring various themes and characters. Hundreds of organizations were also able to download these fun and easy activities via our bilingual bookmarks, available on our website for free. You can share in the fun and download yours.
Building Our Community.
Our network of community partners, including nonprofits, service agencies and clinics, continued to expand last year with over 2,200 new organizations joining us. These partnerships allow us to reach even more children and families, including grandparents and caregivers, with the education resources they need.
We all know that it takes a community to raise a reader — and we couldn't do what we do without your involvement. Thank you all for continuing with us on our mission, every day.

Martha Bernadett, M.D., MBA
President & CEO